Keep up with the latest discoveries and inventions in science and technology by subscribing to the easy-to-read, printable PDF Edition of Technology Research News. The biweekly edition delivers news stories, briefs and a science fact to your inbox two days before they appear on the TRN site.

The pace of change is increasing rapidly. The number of scientists and engineers, and the number of research papers they write is doubling every ten years.* There will be more scientific work done in the next decade than took place in the last three centuries.

These technological changes are increasingly enhancing and disrupting many aspects of our lives, including business, medicine, lifestyle, media, education, and politics.

TRN's offline edition brings you the most recent and relevant developments and help you understand them, so you can make connections and track changes as the next big thing takes shape. Read TRN and watch as the cutting edge is forged.



The PDF Edition contains live links, and can be read on a computer, printed and archived.

Buy to the printable, portable PDF Edition for $29.



________________________________________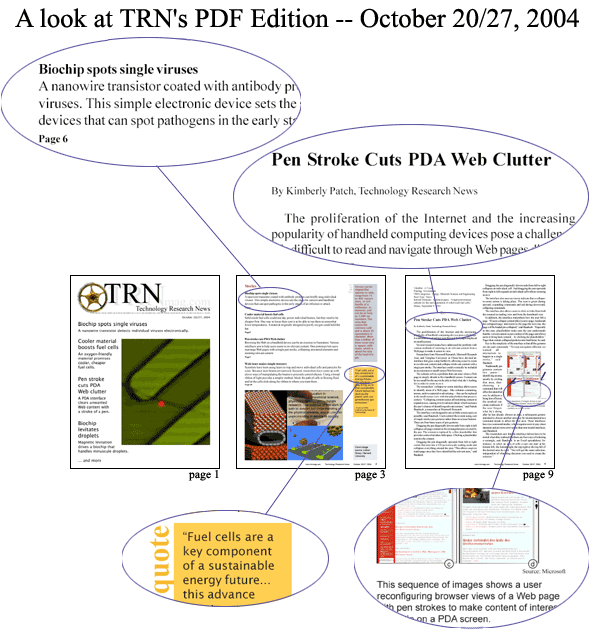 ________________________________________


Subscribe to the PDF Edition.

* More is less, by Terence Kealey, Nature, May 18, 2000